With more than four decades of experience as a senior leader developing and managing operations for some of the industry's most recognizable names, Fred Haskett continues to share his knowledge with business owners and upper-level managers who are seeking more than ordinary results in their business and personal performance.
Kelly Haskett came to the green industry 25 years ago when she met (married) Fred. Previously she had a highly successful career as a senior mortgage loan officer. She has spent more than three decades applying her exceptional talents in the areas of client relationship and sales management.
TrueWinds Consulting, founded by Fred and Kelly, was born from the need to assist landscape, lawn care, tree care, snow fighters and irrigation professionals raise the bar on their sales, operational, financial, recruiting, sales and human resource processes.
"Kelly and I love the lawn, landscape, tree care and snow businesses and the people in it," said Fred Haskett. "We love the flexibility blessings this business has given us, and we love being outside outdoors in the landscape. We've worked hard to become successful at it and we enjoy assisting our clients chart their course to success."
Fredric R. Haskett, CA, CTP, LICM
For over 45 years Fred Haskett has been growing businesses in the "Green Industry". After leaving Ohio State University in 1977, he first worked in a small local Garden Center for a few years until he founded a Residential Lawn Care Company in his home town of Dover, Ohio.
For ten years, he grew GreenWorld Lawn & Landscape Management from a one man-one truck operation in 1980 into a Multi-Faceted firm with revenues of $ 4.5 million, providing Residential Lawn & Tree Care and Full Service Commercial Landscape Maintenance by 1990.




Since 1990 Fred has had the opportunity to work as a senior leader with some of the most outstanding organizations in the Green Industry The J C Ehrlich Green Team, The Brickman Group, The Valley Crest Companies, U S Lawns, and most recently Landscape Development, Inc. in Valencia, CA. He has served as President, Vice President, Regional Manager and Division Manager and has had P&L responsibility for Multi State / Multi Branch operations with revenues exceeding $45 Million annually. During his career Fred has directly managed the sales and production of over $207 million landscape services, $80 million in lawn care and tree care services, $24 million in vegetation management services, and $12 million in pest control services..
As Principle Partner with TrueWinds Consulting, Fred coaches and consults with owners of dozens of Landscape, Lawn Care, Tree Care, and Pest Control companies across the country. These companies range in size from $1 million to over $50 million. Fred loves the Green Industry and the people in it. Today, he spends his time helping folks like you, "Chart Their Course To The Future" by developing new methods to properly manage and lead a successful enterprise.
Fred has had extensive experience in several areas of the "Green Industry" Including Residential Lawn and Tree Care Operations, Full Service Commercial Landscape Management, Design Build, Arbor Care, Water Management, Pest Control, and Snow and Ice Removal. In addition, he has extensive experience in Franchise System operation and development. He is a "Landscape Industry Certified Manager" thru the "National Association of Landscape Professionals (NALP), a "Certified Turf Grass Professional" thru the "University of Georgia" and a "Certified Arborist" thru the "International Society of Arboriculture" (ISA).
In support of the Green Industry, Fred serves as Secretary/Treasurer on the Board of Directors of Project Evergreen and on the Government Affairs Council for the "National Association of Landscape Professionals" (NALP) a national organization of over 4,000 Lawn and Landscape Companies. Previously he has served three terms on the Board of Directors of NALP and two terms as Chairman of the Lawn Care Specialty Group. Fred is a Contributing Editor for Snow magazine In addition, he has been on the Advisory Board of "Landscape Management" Magazine and has written a monthly blog for that publication.
In 2006 Fred was honored by his peers by being named a TRAILBLAZER for Lifetime Green Industry Achievement by the "National Association of Landscape Professionals".
A published Author, Fred wrote "CONTAINMENT SYSTEMS DESIGN" A guidebook for chemical storage, mixing and recycling. Published in 1995 by Advanstar. Fred currently writes a monthly column for the trade journal "Snow Magazine" In addition, he has written articles for Turf Magazine, Lawn and Landscape, Magazine Lawn Care Industry Magazine and Landscape Management Magazine " Since 1989 he has been a speaker at dozens of National and State meetings and Conferences. Fred also served for three years on the Seminar Faculty of the Golf Course Superintendents Association of America.
Fred and his wife Kelly divide their time between Merritt Island, FL aboard their 46' sailboat Voyager and their home in a small town in Missouri, called Lake St Louis. They spend their leisure time sailing in the Caribbean and Bahamas, chasing their eight grandchildren, intruding into their two children's lives, and trying to break 100 on the golf course.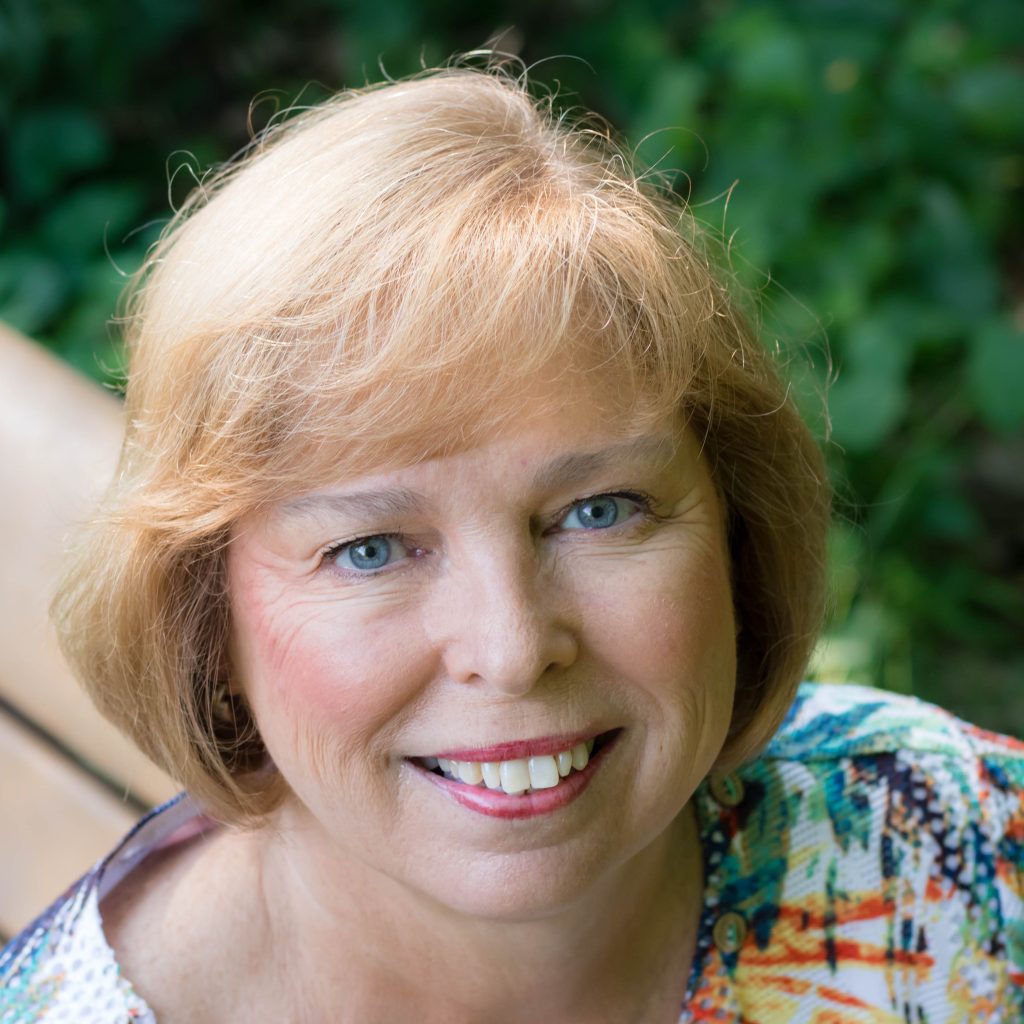 "For over 20 years I have worked in the Lawn and Landscape Industry and loved every second of it.
During my 42-year working career, I had the privilege of leading teams in sales, marketing, client relations, and talent acquisition. I enjoyed building those teams, and together we served our clients, revived sleepy service teams, and revitalized unproductive departments.
Through it all, I learned that the fastest way to get things moving in the right direction was by enlisting the best possible talent. No other resource was as precious or effective when it came to getting things done."
In 2016 Christine Kratcoski invited Kelly to join her at Landscape Career Search (LCS) a firm dedicated to recruiting the top talent for our clients in the Lawn, Landscape, and Tree Care Industries. At LCS we focused relentlessly on the critical task of aligning the right people with the right opportunities. LCS was a boutique consulting / management search firm, dedicated to the Commercial Lawn and Landscape Industry, we do this 24/7, it was our only focus.  Unfortunately, in late 2019 Christine died expectantly so I continued to do our work under my brand of TrueWinds Consulting, LLC., and in 2020 I had my best year ever. " I know Christine was up in heaven cheering me on every day!"
A Passionate, Knowledgeable, Results-Oriented, and Dedicated Client Acquisition Consultant, Kelly Haskett has 40 years of Client Relationship and Sales experience. She served in the Mortgage Industry as a Senior Closer, Mortgage Processing Manager with an annual volume of $20 million. As a Senior Manager, she was responsible for over-site on 35,000 mortgage accounts. In 1990 she became a Senior Mortgage Loan Officer and in that capacity was the leading producer at her firm.
In 2001 Kelly helped found a 2.5 million dollar Commercial Landscape Management firm in metropolitan St Louis where she served as Managing Partner for Client Relations and Administration. During her tenure there she was responsible for sales activity exceeding 10 million dollars and client retention averaging 96% annually.
Kelly has spent over 30 years of working in fast-paced professional environments, emphasizing CRM (Client Relationship Management) and opportunity creation. She has broad experience and involvement with recruiting, hiring, on-boarding, training, and managing competent teams.
Kelly has always given back to her community; she has served on the Board of Directors for St Charles County Parks and Recreation and is the Past President of the St Charles ZONTA Club. In addition, she is a founding member and Past President of the Lewis & Clark Pachyderm Club, Kelly has served on the Education Council of the "National Association of Landscape Professionals" (NALP) and as Co-Chair of the Children's Program for the Renewal and Remembrance project performed each year at Arlington National Cemetery.
For the Past 25 years Kelly has Directed a toy drive for St. Charles County Foster Children.  Where they find out what toys the children are wishing to receive and then move heaven and earth to make sure each and every child receives the toys they dream about.
Kelly and her husband Fred divide their time between Merritt Island, Florida on their 46' sailboat "Voyager" and their home in a small town in Missouri, called Lake St Louis. They spend their leisure time sailing in the Caribbean and Atlantic, chasing their eight grandchildren, intruding into their two children's lives, and trying to break 100 on the golf course. Her newest passion is Pickleball and she gets on the courts as often as she can.  No matter what she is doing, she loves being active and enjoying time with Family.